For more information please contact us.
Contact information
Éva VIRÁG
SZTAKI, W3C Hungarian Office
H-1111 Budapest, 11 Lágymányosi utca, Room 308
Phone: +36 1 279 6204
Fax: +36 1 279 6200
Email: office@w3c.hu
Our Office
Location

Our Office is located at 11 Lágymányosi utca, which is one of the three buildings of SZTAKI (11. district, Budapest) near Móricz Zsigmond körtér which is a focal point of local public transport.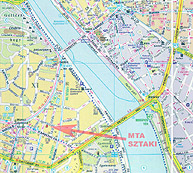 You can reach Móricz Zsigmond körtér:
from Ferenciek tere, Astoria, Blaha Lujza tér and Keleti Railway Station:
bus 7 or 107,
from Kálvin tér and Deák tér:
tram 47 or 49,
from Moszkva tér and Déli Railway Station:
tram 61 or 18,
from Nyugati Railway Station, Oktogon, Blaha Lujza tér, Ferenc körút:
tram 6,
from Keleti Railway Station and Kálvin tér, or Kelenföld Railway Station:
metro line 4 (green line).
Accomodation for our guests and tourists near the office: Hotel Flamenco.
Our office at 11 Lágymányosi utca
The Office is located in the Department of Distributed Systems of SZTAKI, you will find on the 3rd floor: room 308. (office), room 306 and 309 (meeting rooms).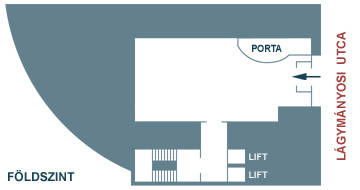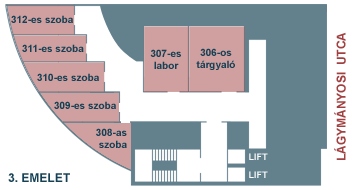 Utolsó módosítás: 2020.8.5.